Overview
Baidu AI Cloud CDN_Abroad distributes its customer origin server content intelligently to high-quality acceleration nodes in five continents across the globe. Through the global precision scheduling system, users can get the content quickly at the nearby nodes, greatly shorten the latency of viewing all kinds of content for users, improve the response speed of users accessing the origin server content, and enhance the availability of customer websites. It solves the problems of small network access bandwidth, large amount of user access and uneven distribution of network nodes in case of cross-country and cross-network visit. 
Features

Covering five continents
200+ high quality acceleration nodes all around the world, covering Asia, the Middle East, North America, Latin America, Europe, Africa, Oceania and other regions
Distribution of CDN_Abroad nodes
Global node distribution
Baidu AI Cloud CDN_Abroad, based on 200+ CDN overseas nodes distributed in 50+ countries and regions around the world, and over 100T bandwidth resource reserves, effectively solves cross-border access problems, reduces access delay of overseas terminal users, and improves service availability.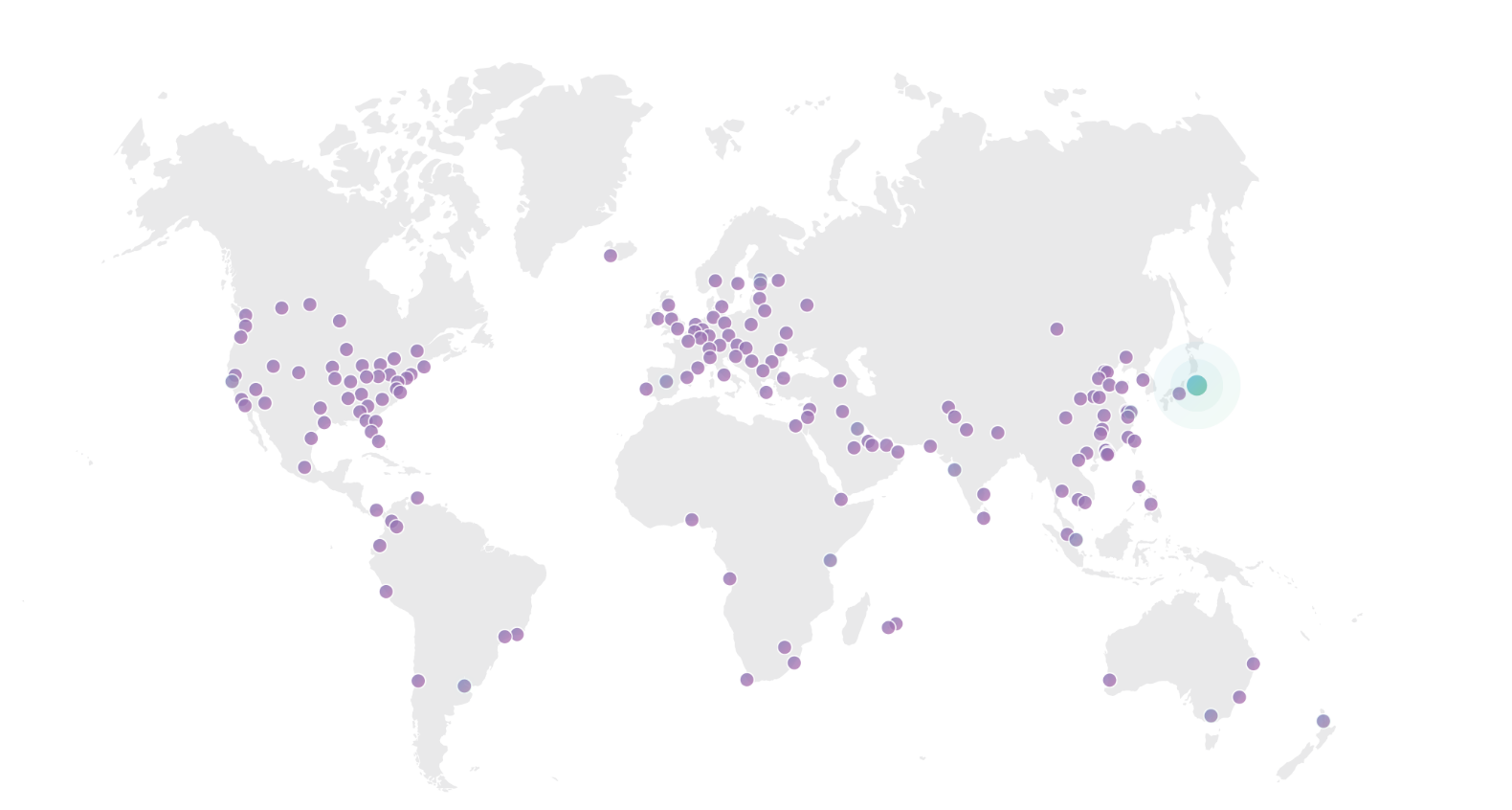 Related products

Content Delivery Network (CDN)
It releases content to the edge node closest to the user, achieving intelligent scheduling, nearby distribution. 

Object Storage
It provides stable, safe, efficient, and highly scalable cloud storage services. You can store, manage and process any amount and form of unstructured data.

Mutiple Cloud Transcoding
 It provides efficient, intelligent and stable audio and video processing services for massive media resources