Overview
                       You can quickly build an elastic and available cloud platform on which the Kubernetes container runs by two simple steps of creating clusters and creating services.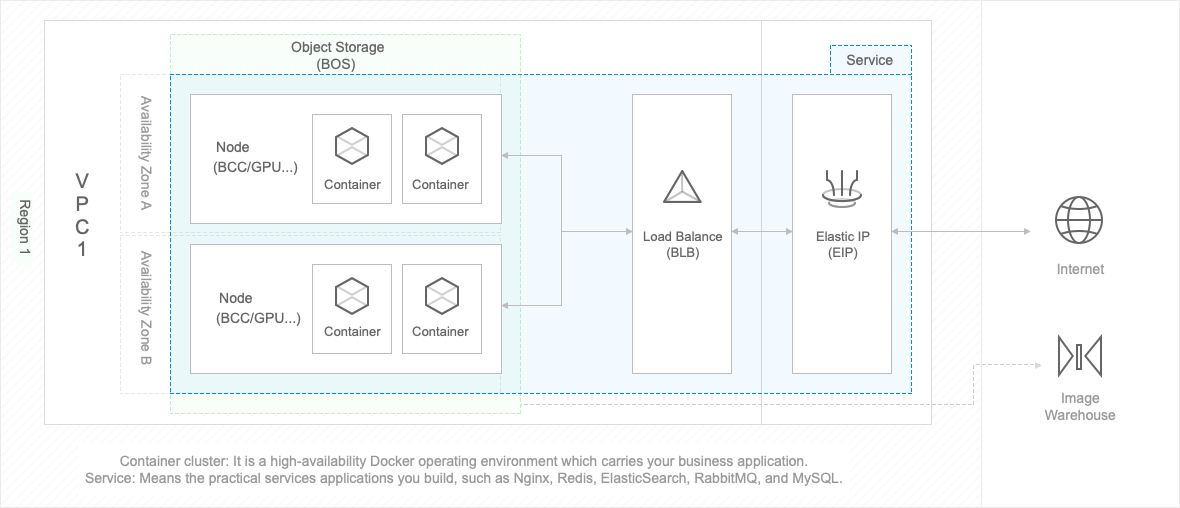 Advantages
Stability and reliability
Our many years' experience in massive container cluster supports many core businesses, including driverless technology, finance and advertisement.
High Availability
The container cluster provides the ability to cross the availability zone, guaranteeing that the cluster is not affected by the single physical data center failure. Furthermore, it monitors the cluster status, and automatically scales up or down the containers, ensuring the availability of the cluster.
Convenient to Operate
It provides quick resource and service creation, and seamlessly links other required Baidu AI Cloud resources. Users only need to focus on development at the business level.
Seamless Adaptation of AI Applications
It supports the containerization deployment of deep learning frameworks, such as PaddlePaddle and Tensorflow, and provides the platform service the rapid deployment and start-up, resource isolation, dynamic schedule, high availability, development, and training test environment consistency for AI applications.
Application Scenarios
                                                                                                                PaddlePaddle Cloud Deep Learning 
                                     CCE integrates with PaddlePaddle Cloud to provide the quick distributed training solution in the cloud based on Kubernetes, Docker, and paddlecloud.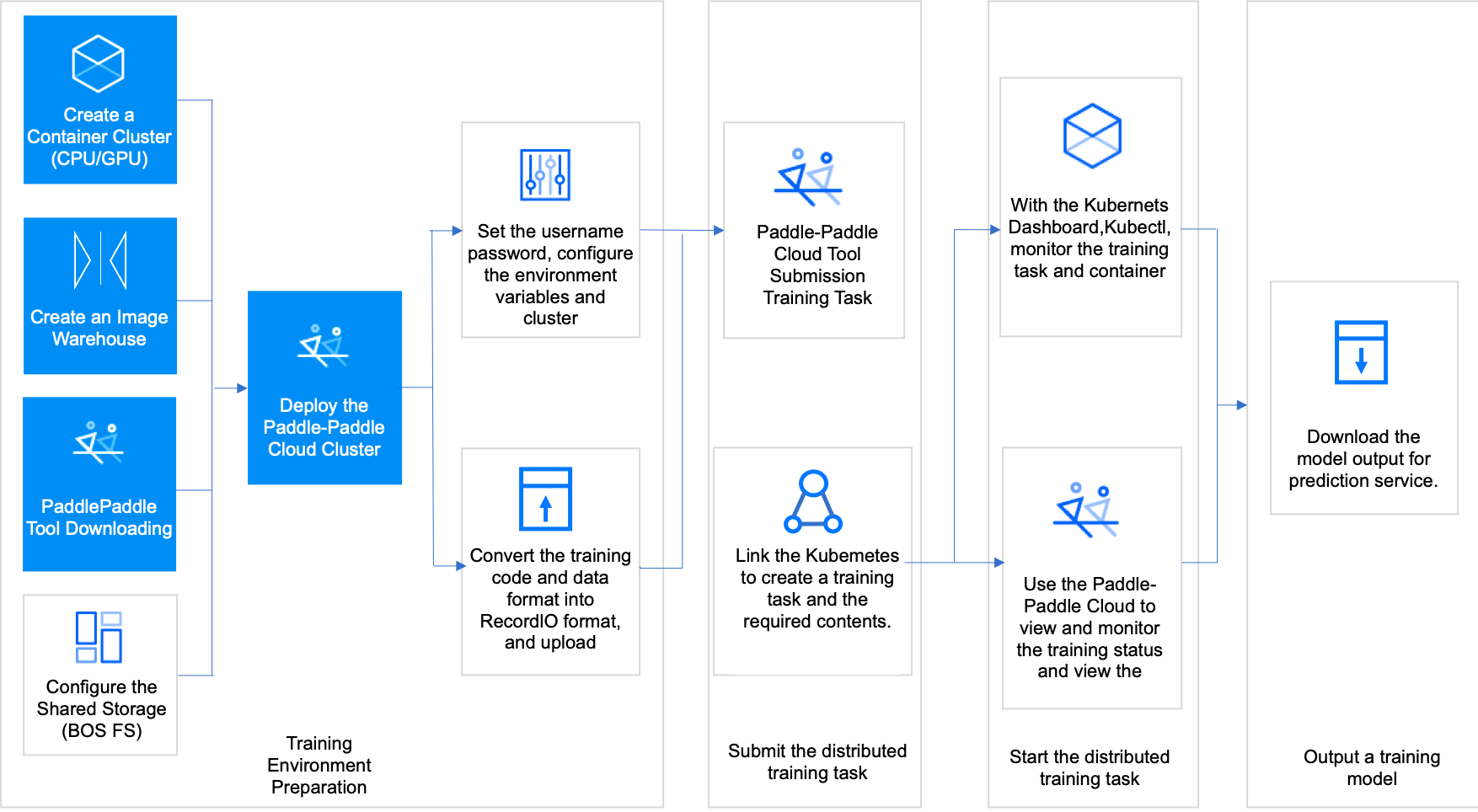 User's Guide
Frequently Asked Questions (FAQs)