Configuration of IPv6 Switch
Overview
Baidu AI Cloud CDN has currently supported IPv6 switch configuration. After it is enabled, the request from IPv6 client will support to access CDN with IPv6 protocol, and CDN will also carry the IP information of IPv6 client to access your origin server.
Configuration of IPv6 Switch
1.Log in CDN Management Console, select Domain Name Management from the Navbar on the left of the console.
2.Select the domain name requiring you to enable or disable IPv6 on the page of Domain Name Management, and click Management in the action bar to the far right.

3.On the Domain Name Details page, click Advanced Configuration, as shown in the figure below.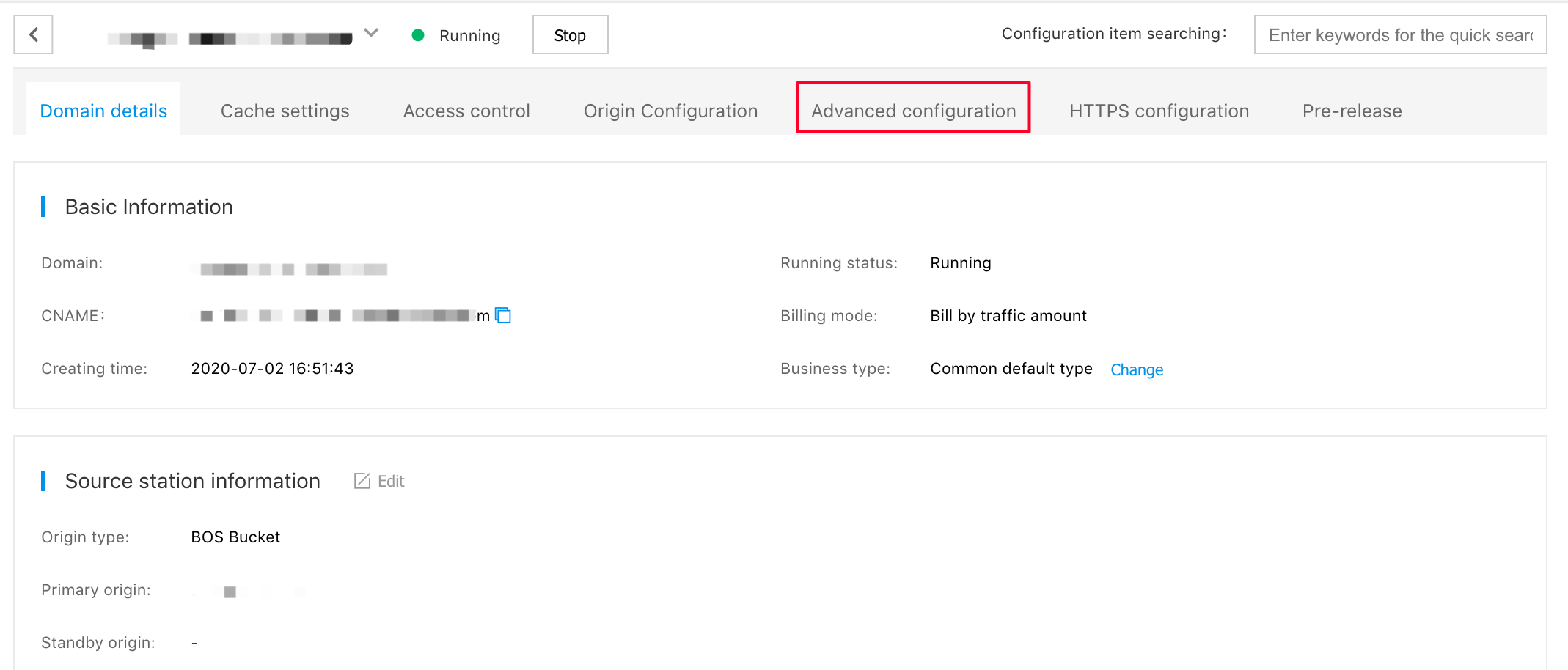 4.Click IPv6 Switch at IPv6 Switch Configuration on Advanced Configuration page.

Note: If you are unable to enable IPv6 switch, you can submit a Ticket to apply for enabling.