Page Optimization
Overview
After page optimization is enabled, it automatically deletes annotations and repeated white spaces in html, which effectively removes redundant content on the page, reduces file size and improves the efficiency of accelerated delivery.
Notes
If the files of origin server are configured with MD5 validation mechanism, please do not enable such feature. When CDN executes page optimization, the MD5 value of the file is changed, and the MD5 value of the optimized file is different from the MD5 value of the file of the origin station.
Page Optimization
1.Log in CDN Management Console, select Domain Name Management from the Navbar on the left of the console.
2.On the Domain Name Management page, select the domain name that needs to set HTTP header, and click Management in the action bar to the far right, as shown in the figure below.

3.On the Domain Name Details page, click Advanced Configuration, as shown in the figure below.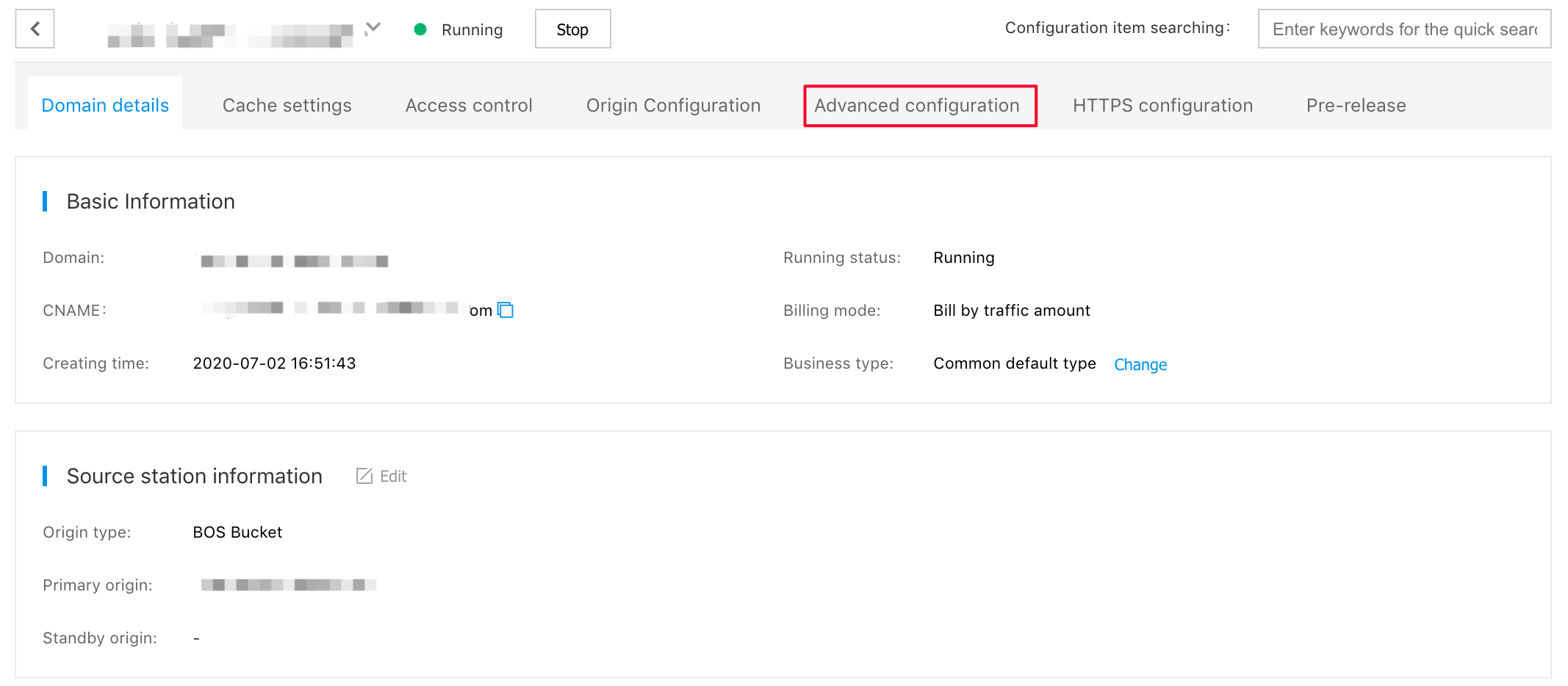 4.Select Page Optimization Configuration on Advanced Configuration tab, and open the switch of page optimization.

5.If you need to disable the page optimization configuration, you just switch the page optimization switch to OFF.
Related API