Chang the Billing Mode
Overview
Currently, CDN supports two charging mode, namely bill-by-traffic and bill-by-daily-peak, and the users can change the billing method based on their needs, and after the user submits the change request, the new billing method will take effect at 0 O'clock the next day.
Change the Charging Method
1.Log into the CDN Management Console and enter the "Content Delivery Network (CDN)" page. 2.Click Overview on the Navbar to the left.
3.Enter CDN domain name overview interface, and the current billing way appears on the page, and click Change button to change the billing way.

4.On the pop-up "Billing Mode Change Page", click OK to confirm the change of billing.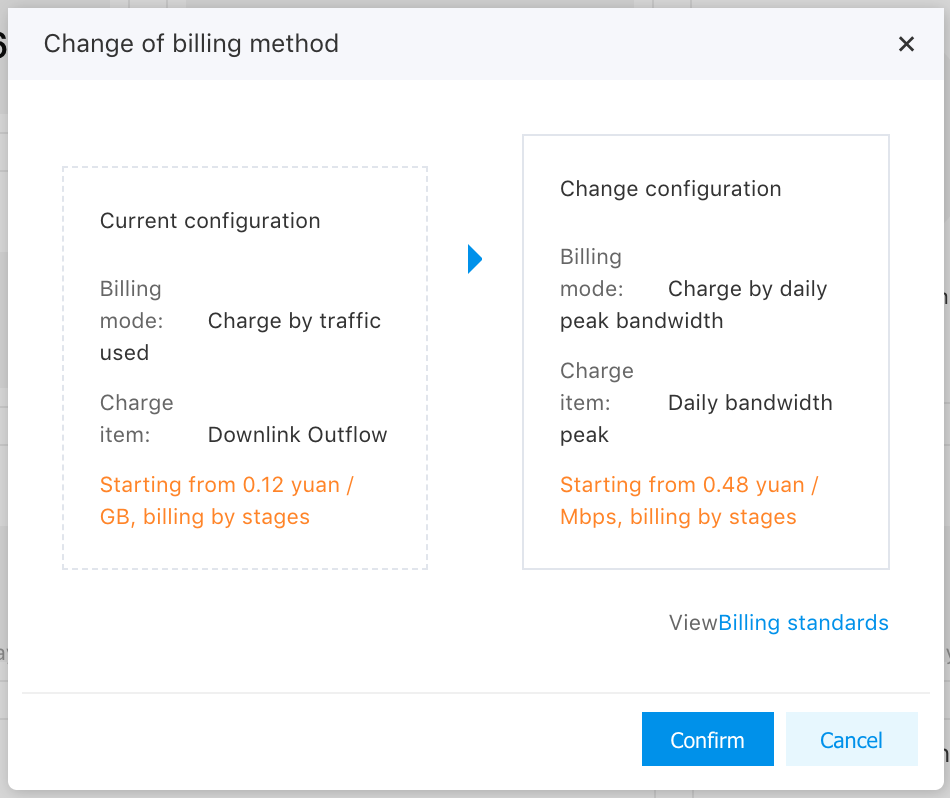 5.After the modification request is submitted, the status displays "Modifying". The new billing method does not take effect until 0:00 the next day.