SEO Optimization Configuration
Overview
SEO (Search Engine Optimization) optimization is a method to improve the website's natural ranking in related search engines by using rules of the search engines. It is designated to provide the network with ecological self-marketing solutions, so as to enable the network to take a leading position in the industry and gain brand income.
Search engine enables automatic forward-to-origin

Weight of impact on domain name search results because CDN frequently changes the IP after your domain name is connected to CDN. Users can select to enable the search engine to automatically forward to origin, and the requests from the search engine will be forwarded to origin directly to ensure the stability of the weight of the search engine.

Data link with Baidu search

CDN conducts SEO-related optimization, provides data interface for Baidu Search, and provides the search department with the access log data of CDN clients in real time for page hotspot analysis, which is of helpful for the customers to process crawlers.
SEO Optimization Configuration
1.Log in CDN Management Console, select Domain Name Management from the Navbar on the left of the console.
2.On the Domain Name Management page, select the domain name that needs to set HTTP header, and click Management in the action bar to the far right, as shown in the figure below.

3.On the Domain Name Details page, click Advanced Configuration, as shown in the figure below.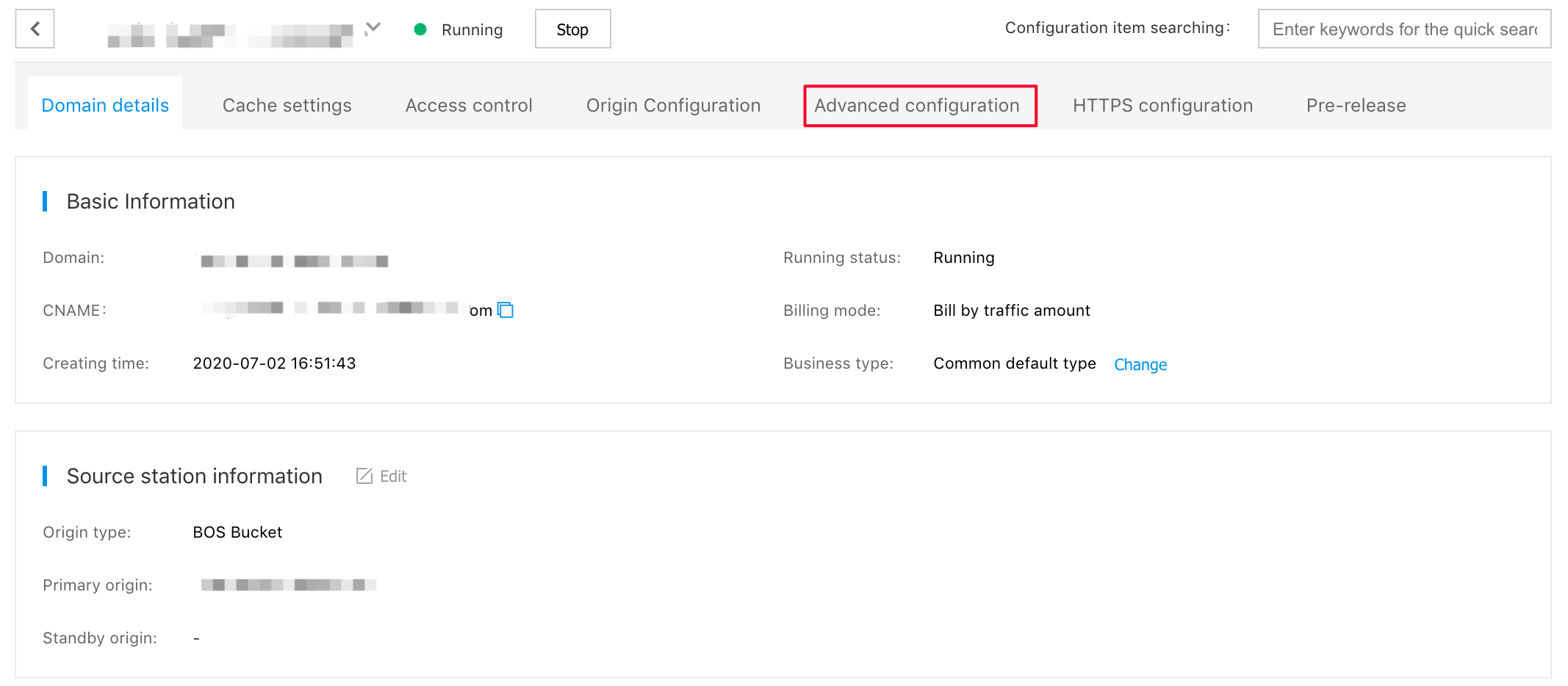 4.Select SEO Optimization Configuration feature in Advanced Configuration page tag and set the corresponding button of the feature you want to activate as Enable status.

Note: The default origin address when the search engine enables automatic origin is the first origin server address added, and for other requests, it normally accesses the CDN node.
Related API