WAF Configuration
Overview
WAF (Web Application Firewall) is a safety service provided by Baidu AI Cloud, which provides WEB safety protection service to effectively prevent hacker penetration through application vulnerabilities.
CDN supports WAF feature, which can provide all-round security protection for data.
WAF is set to be "ON": After you create CDN acceleration, the WAF feature is enabled by default. If the user disenables the WAF feature manually, and can enable it at any time by WAF switch.
WAF is set as "OFF": As some users have special type of business, and their business may be hit by WAF, resulting in failure to submit the business; at this point, the user can disable the WAF temporarily and then enable it again.
Precondition
CDN acceleration has been created and the domain name acceleration of CDN is running.
Set WAF Configuration
1.Log in CDN Management Console, select Domain Name Management from the Navbar on the left of the console.
2.On the Domain Name Management page, select the domain name that needs to set HTTP header, and click Management in the action bar to the far right, as shown in the figure below.

3.On the Domain Name Details page, click Advanced Configuration, as shown in the figure below.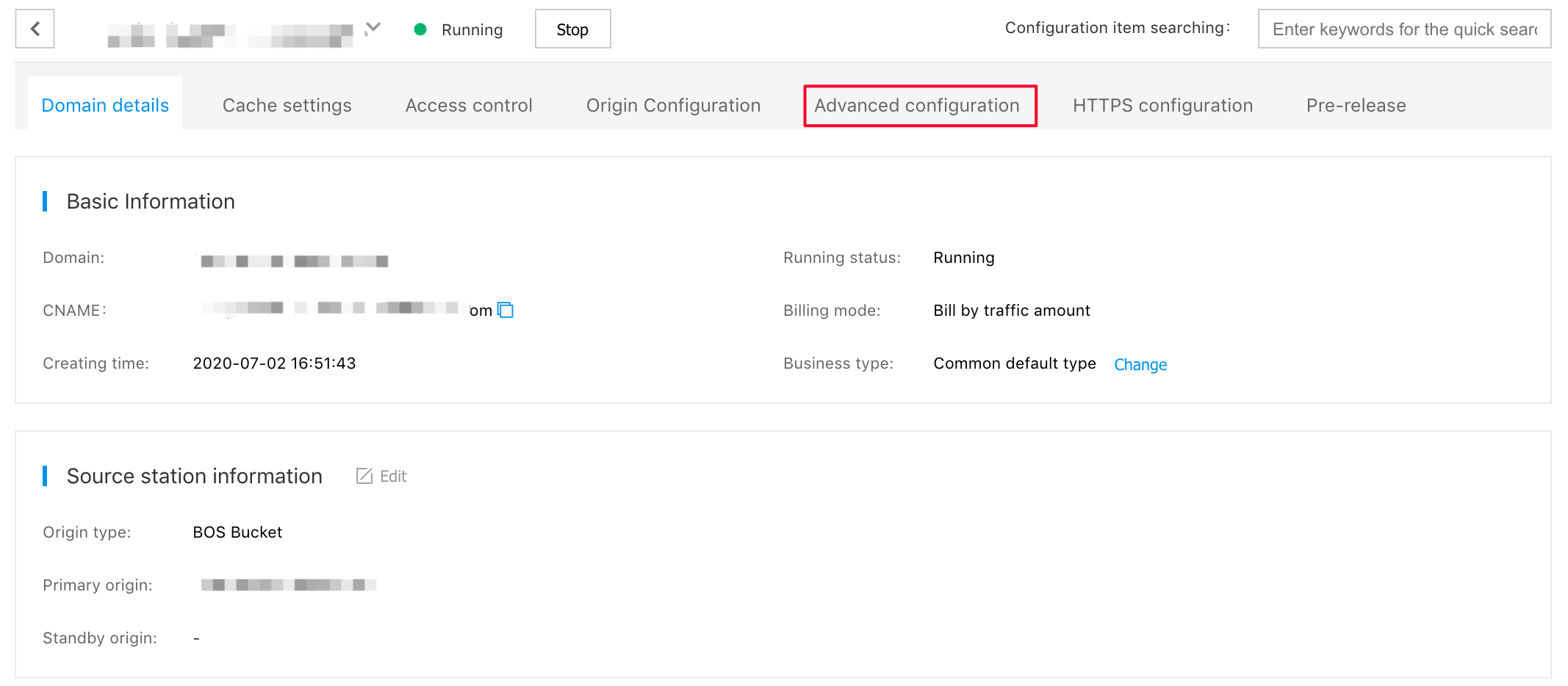 4.Select WAF Configuration on Advanced Configuration tab, and click Edit, as shown in the figure below.

5.Select Enable or Disable WAF configuration.

6.Click Save to complete the modification of WAF configuration.